Headquarters Restaurant
Headquarters Restaurant offers fine dining along with more casual fare to suit all palates, occasions and appetites.
At Headquarters, dining is a feast for all five senses, with a variety of beautifully presented dishes that taste as good as they look, attentive service and the sights and sounds of good times with great company filling the room.
The coffee bar, bistro and cocktail lounge offer a range of delicious and healthy options right in the heart of Mahogany. Westman Village residents enjoy priority dining reservations, while Journey Club residents are also able to enrol in flexible meal plans that include up to three meals daily, plus snacks.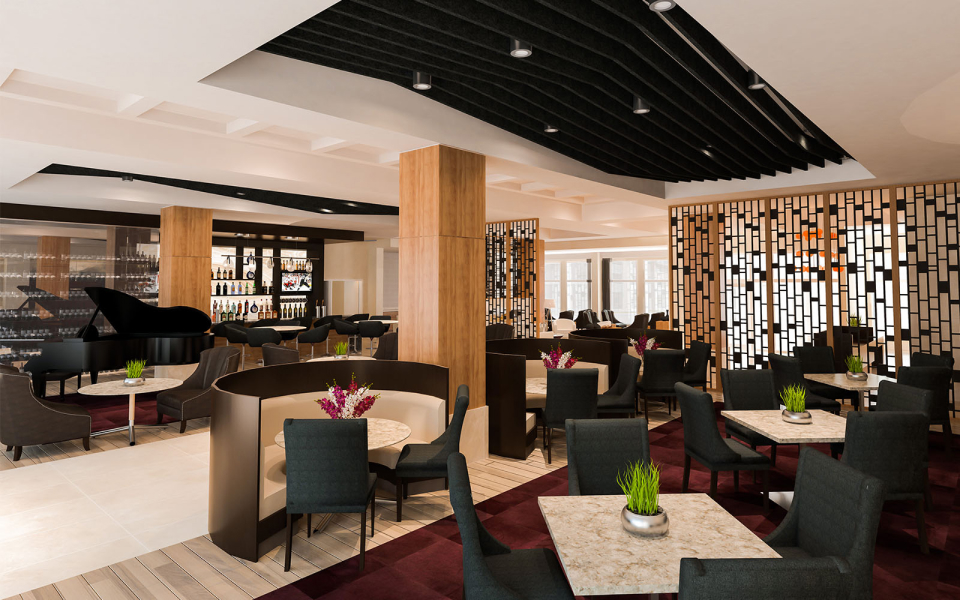 Dining at Headquarters is always an occasion to remember.
Whether you are celebrating with family, catching up with friends over coffee, or simply looking for a relaxing spot to enjoy a glass of wine and top-notch cuisine.
Come in today to try our specialties and enjoy the ambience we're so proud of.
Opening Soon. 8:00 am to 11:00 pm.
View Sample Menu »
Please note: our menu will change to accommodate seasonal, local and fresh ingredients.